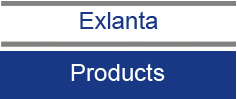 A
udio &
V
ideo
C
ables
Draka studio cables are used in radio, TV and film studios worldwide, as well as for major national and international events. The Draka studio cables product range covers every need, including: •High-precision analog and digital 75-Ω video cables for connecting switcher and mixer, VTR and monitor. •Analog and digital multi-pair cables for audio to connect studio and broadcasting vans •Robust microphone cables for application in studios, on stage, in the speaker's cabin or during outside broadcasts •Easy-to-wind speaker cables, light & sound cables, and Triax and Triflex camera cables.
| | | |
| --- | --- | --- |
| | | |
Draka digital and analog audio cables provide perfect signal transmission. Draka analog cables are designed in accordance with ARD specifications; digital audio cables comply with the AES/EBU standard too.

Draka high-precision 75 Ohm analog and digital video cables serve as coaxial video cables to connect switcher and mixer, VTR and monitor. In indoor applications, cables with flame retardant, halogen free sheaths are recommended for safety.