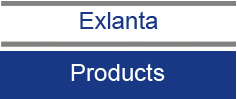 F
iber
O
ptic
C
ables
We offer a full range of optical fibers that have been designed, developed, .manufactured and tested. Covering the spectrum of customer needs for: Single-mode optical fibers Multimode optical fibers Specialty fibers.
Necessary information for choosing or ordering optical cable
Application environment: indoor, outdoor;
Installation condition: aerial, buried, duct ;
Fiber type : single mode(G652 or G655), multimode;
Fiber count: such as 48 fibers;
Construction: metallic armored or non-metallic ;
Material of sheath: PE,PVC, LSZH;7
Mechanical performance: tensile or crush strength; Pole span, wind velocity for aerial type cable; Diagram of cable.